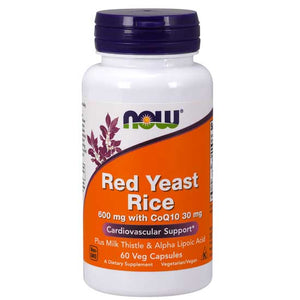 Red Rice Yeast w/CoQ10  
Helps maintain healthy cholesterol & triglyceride levels with no side effects and without stripping levels of vital CoQ10 (which commercial statins have and do).
INGREDIENTS: 600 mg Red Rice Yeast 10:1 Concentrate, 105 mg Milk Thistle Standardized Extract(min. 80% Silymarin), 50 mg Alpha Lipoic Acid, 30 mg Co Q10 (Ubiquinone), Silica, Vegetable Stearic Acid, Vegetable Magnesium Stearate.
60 Vcaps                        
---
More from this collection