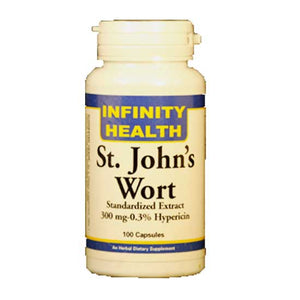 St. John's Wort
300 mg
St. John's Wort Extract is the most thoroughly researched natural antidepressant. In 25 double-blind studies, it was shown to produce improvements in many psychological symptoms including depression, anxiety, apathy, sleep disturbances, insomnia, anorexia, and feelings of worthlessness.
Try it if Tryptophan or 5-HTP do not provide complete anti-depressant effects.
INGREDI­ENTS: 300 mg St. John's Wort Standardized Extract (0.3% Hypericin), White Rice Powder, Magnesium Stearate, Silica.
100 capsules
---
More from this collection