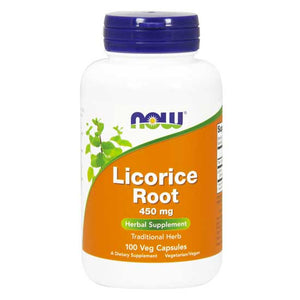 Licorice Root
Add as per your health professional's recommendations. Do NOT take if you have elevated blood pressure or for more than 3 months.
Licorice has anti-inflammatory, energizing, and anti-stress effects similar to those of the adrenal hormone cortisol*. It is helpful for arthritis, allergies, and in adrenal fatigue. Glaucoma as well as bronchial and female complaints (licorice also has estrogenic effects) are known to be benefited by it. Caution: Licorice consumption can increase blood pressure levels.
INGREDIENTS: 450 mg. Licorice Root, and Stearic Acid.
*If you suspect that your cortisol levels are low, order a salivary cortisol test kit before taking licorice through The Craving Cure Virtual Clinic.
450 mg, 100 capsules
---
More from this collection